What are Twitch overlays?
Twitch overlays are graphics designed to enhance your Livestream and improve viewing experience, they usually contain images, videos, text, and dynamic widgets, strategically designed to make your stream stand out from the competition.
With that in mind, we've combined Twitch Overlays with everything you need for your stream such as Banners, Panels, Chatbox and other assets all in Stream Packs, see what's included: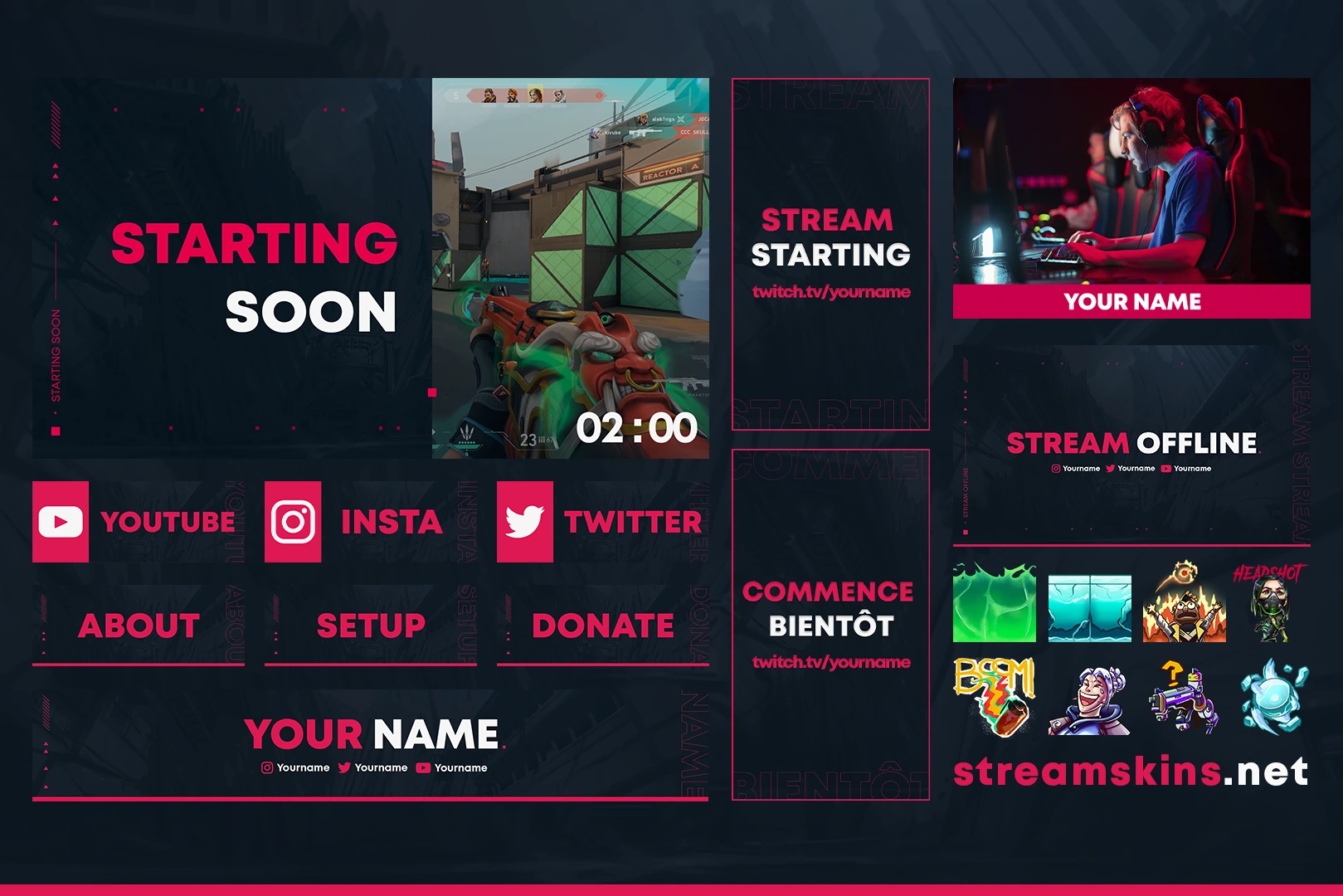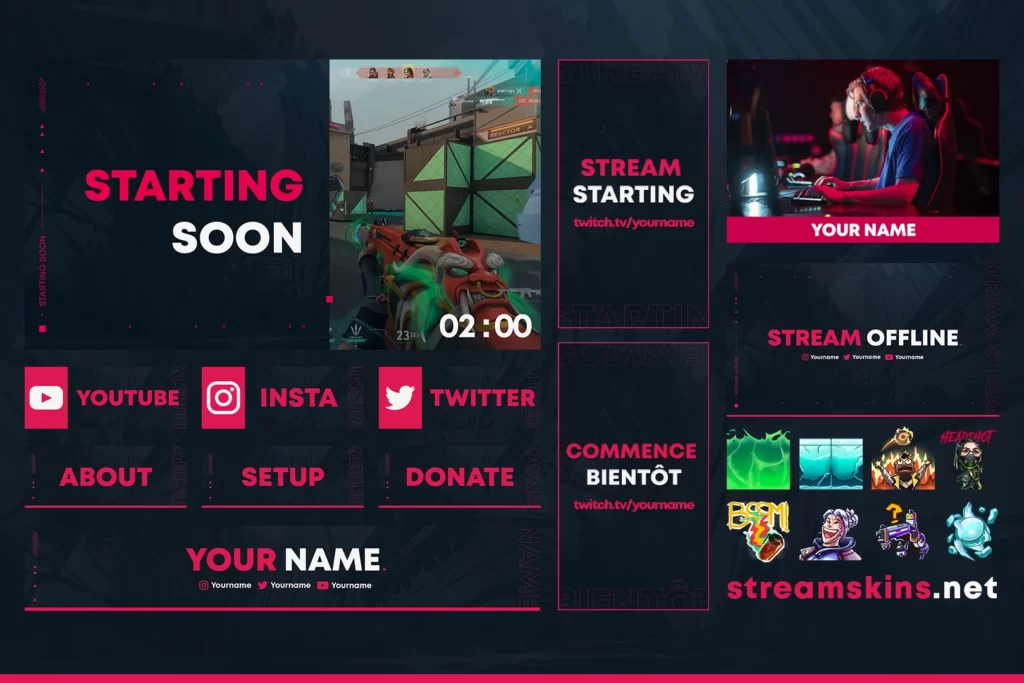 What's Included in the Stream Pack?
Our Stream Packs contain the most features of all market, the complete package with everything you need to become a professional streamer:
Can I create my own Twitch overlay template?
The best way to create your own Twitch overlay is through Stream Skins Premium Packages, they have editable files by Streamlabs and Streamelements, being able to change the language, colors and add your social media, in addition we also offer PSD files for your Twitch Banners, Panels and Offline Screen so you can totally change the layout and design creating something completely new.
If you want to create something from scratch, software such as Adobe Photoshop, Adobe After Effects, and Adobe Illustrator are required, as well as knowledge in graphic design, motion design, animation, and illustration.