Are you a streamer looking for a professional, high-quality stream overlay maker? Look no further than Stream Skins.
There are 2 categories of stream overlays, the premade ones that cost less and have high quality, and the overlay makers that cost more and depend on the user to design.
Stream Skins have the best-premade stream overlays, with unique designs and complete packages for your stream, if you want an affordable price and instant download check out our stream shop.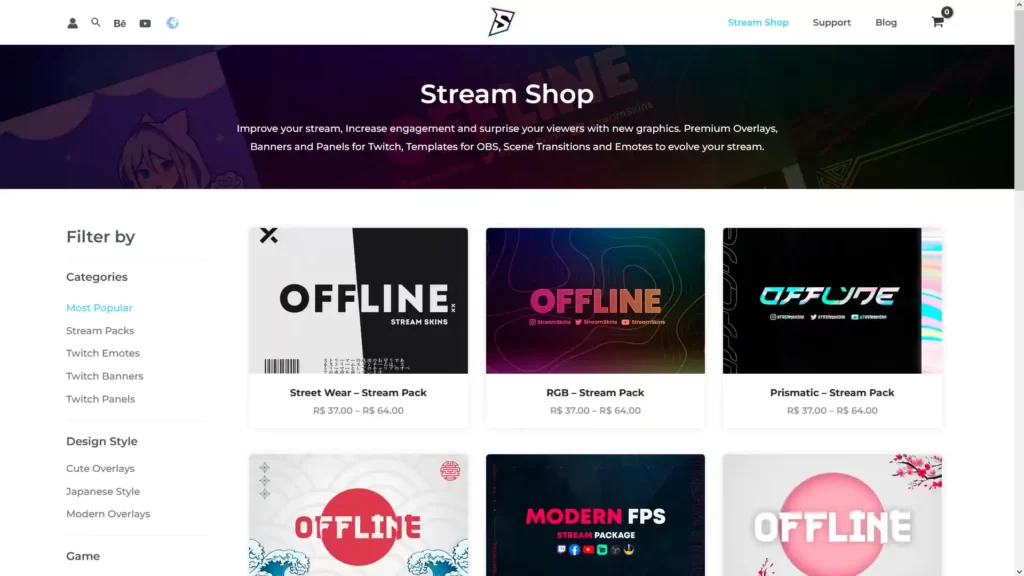 If you want to make your own stream overlay continue in this tutorial where we will tell you the best stream overlay makers and tips to enhance your stream.
What is a Stream Overlay Maker?
A stream overlay maker is an app, website, or software that allows you to easily create frames, text, images, icons, transitions, etc., all placed on top of a video live stream.
It is commonly used on the live streaming service Twitch but can also be modified for Facebook or Youtube.
Overlays are typically made in Photoshop but can also be made in Canva, a free online alternative.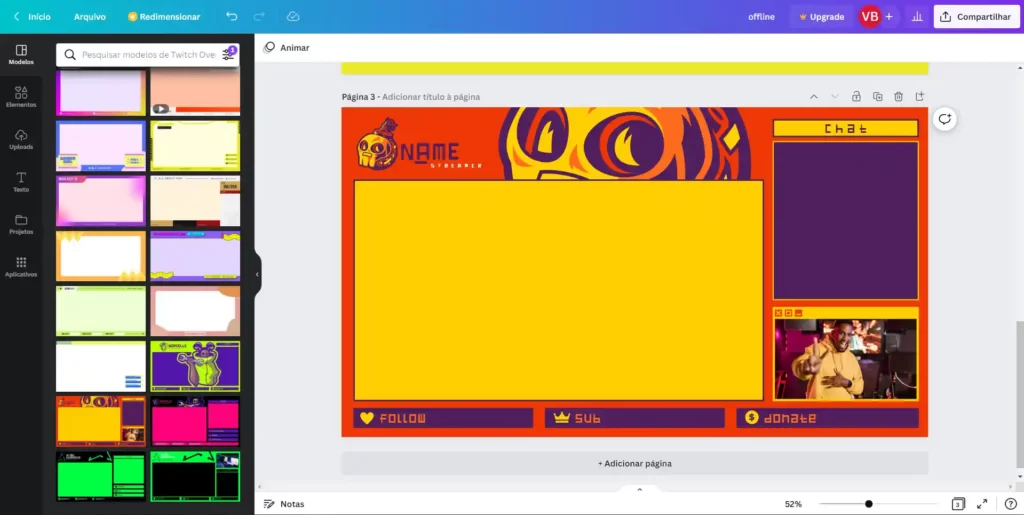 Why Use a Stream Overlay Maker?
Stream overlays serve a few different purposes. First and foremost, they help brand a stream and make it more recognizable.
In a world where there are millions of people streaming live video content every day, it's important to find ways to stand out from the crowd.
A well-designed stream overlay can go a long way in helping a streamer build a following.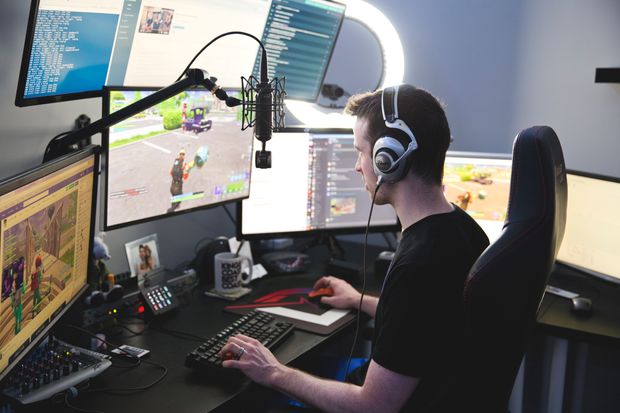 Another reason to use a stream overlay is to add professionalism to a stream.
By including things like social media handles and branding elements, viewers get the impression that the streamer is serious about their craft and is looking to build a career in professional gaming or live streaming.
Finally, stream overlays can simply be used to make a stream more visually appealing.
When done correctly, an overlay can enhance the viewing experience for viewers by adding contrast and color to an otherwise bland webcam video feed.
Picking the Right Stream Overlay Maker
Not all stream overlay makers are equal. When choosing an obs stream overlay maker, it's important to pick a complete tool, with several possibilities and easy access.
Canva is one of the best free stream overlay makers that allows you to create professional, customized overlays for your Twitch, YouTube, or Facebook Live stream in just a few clicks!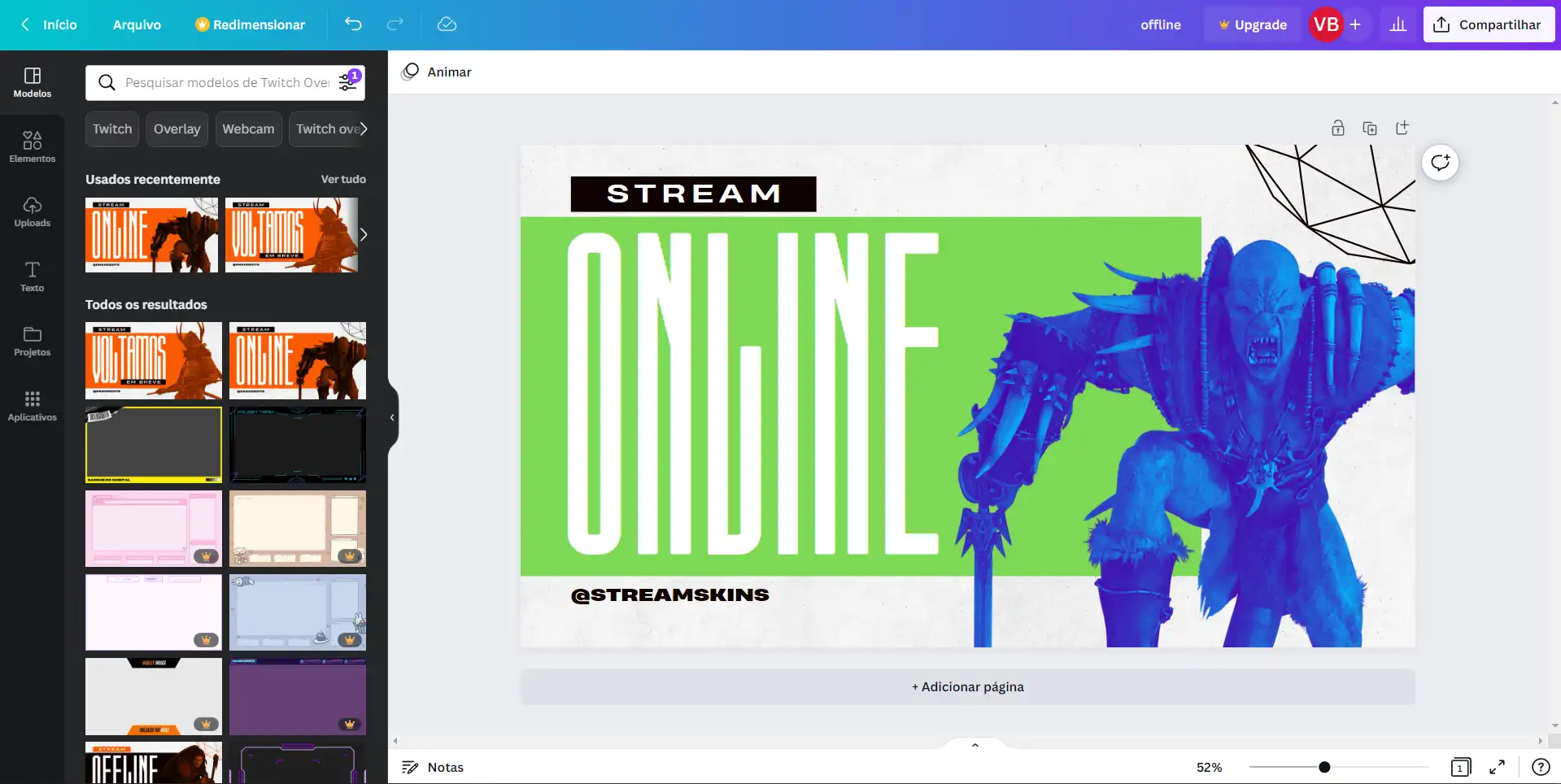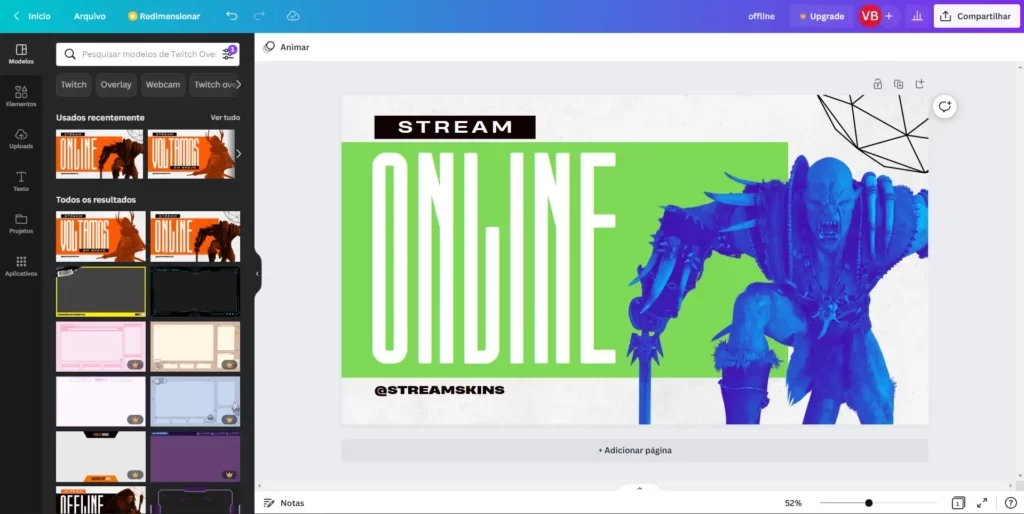 There you can get your stream overlay template for free and change colors, fonts, text, graphics, and textures, creating a brand-new overlay in minutes.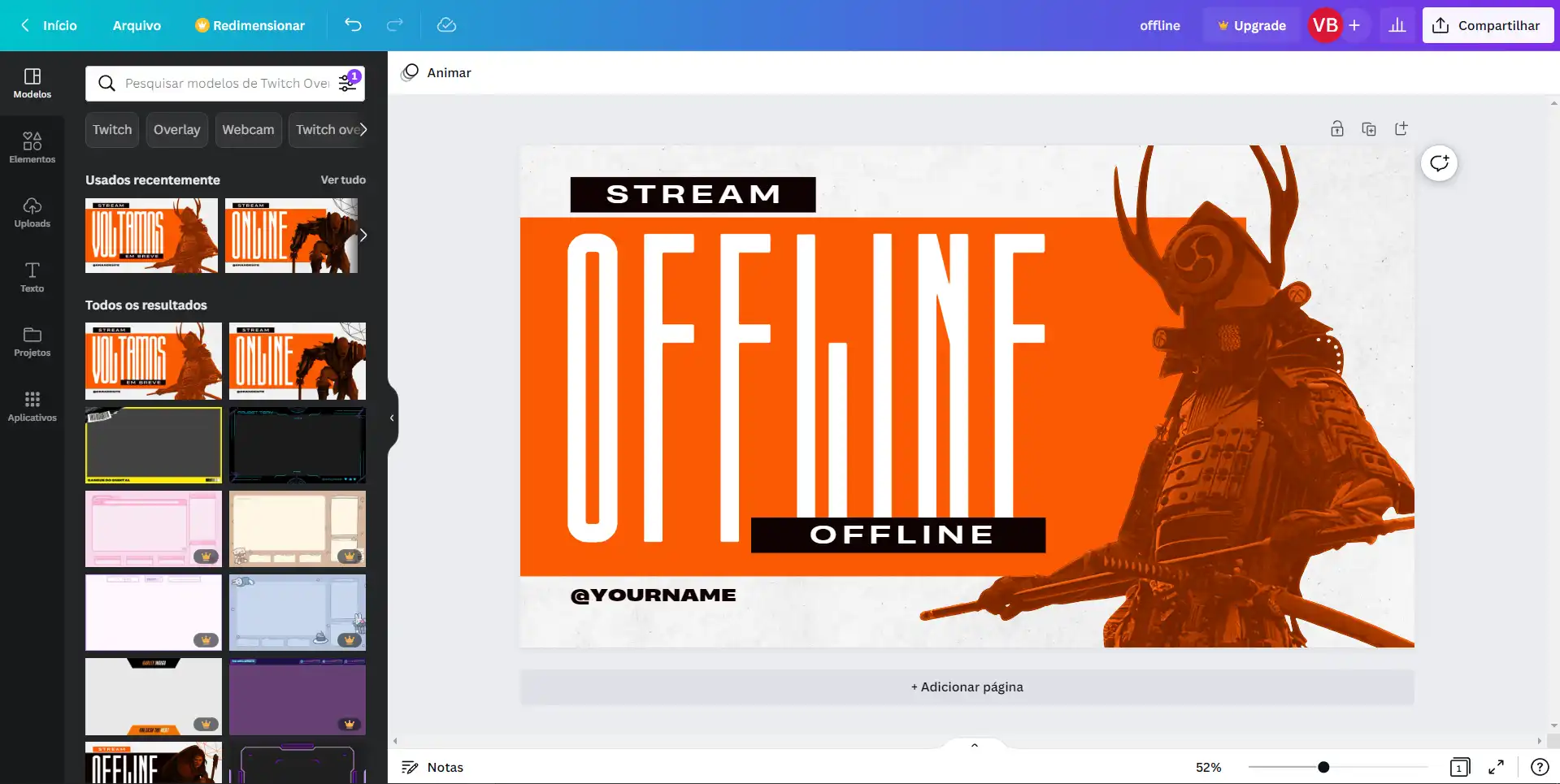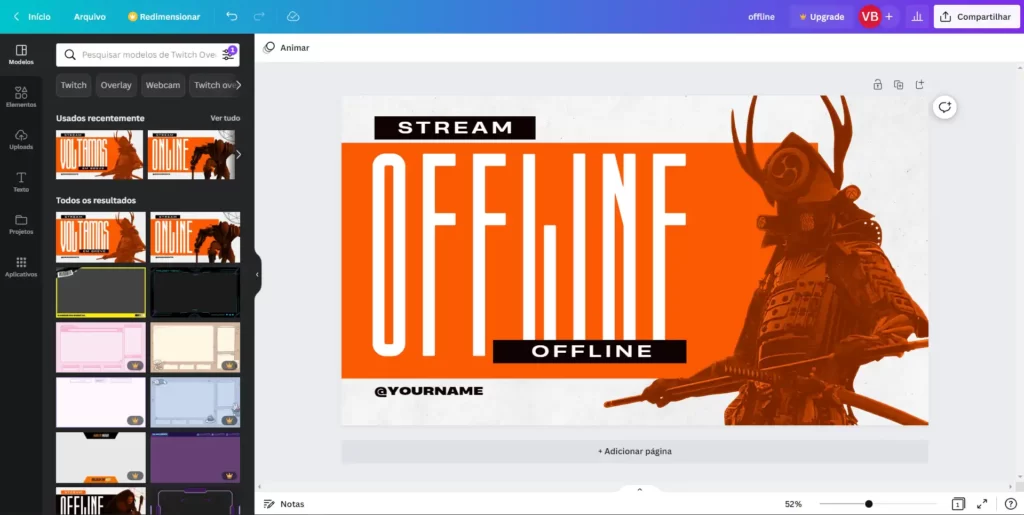 If you don't have as much artistic or design skills consider using a premade overlay or hiring a professional designer is a great place to start.
You can find professional designers on Fiverr with a diverse range of Twitch Overlays, banners, and Panels, all with different prices and artistic styles.
Picking the right design is crucial – look for someone with experience in designing for live streaming platforms who understands the limitations of Twitch overlays. With the help of a pro, you'll be well on your way to building a successful Twitch channel!
How do I make my own stream overlay?
–
You can use sites like Canva to create your own Stream Overlay for free, change colors, fonts, text, graphics, and textures, creating a brand-new overlay in minutes.
What software do you use to make stream overlays?
–
The main software are Adobe Photoshop, Adobe After Effects, and Adobe Illustrator but you can use free software like Gimp or sites like Canva.
What size is a Twitch overlay?
–
All Twitch Overlays' default sizes are 1920 x 1080 pixels, the perfect size for main streaming software like Streamlabs Desktop and OBS Studio.
Although they can be resized to the desired size like 12080×720 pixels or 2560 x 1080 pixels
What is better a premade or custom stream overlay?
–
Each one has its own qualities, the premade ones offer a low cost, complete packages, and instant download so you can start your stream on the same day.
Custom offers greater customization along with a higher price and more work from you or a designer, which can take up to 1 month to complete.